December 2022 | Volume 9, Issue 2
In this issue:
Since the last Ombudsman Outlook issue, there have been additional federal updates including:

New Guidance to Reduce Spread of COVID-19 in Assisted Living


Guidance for Masking During Visitation in Nursing Facilities

DOH Report Identifies Residents at Increased Risk of Discharge from Nursing Homes
NEW! Technical Assistance (TA) Talk Materials on Family Councils

To increase direct access to technical assistance (TA) and peer support, NORC hosts quarterly live technical assistance dialogues. The December 14 TA Talk discussed Family Councils, view the recording and materials here. The next TA Talk will be in March 2023. Have questions, an idea for a future topic, or examples of training, consumer education, or successful advocacy? Email NORC at ombudcenter@theconsumervoice.org.
NEW! What is a Routine Access Visit? Making the Most of Your Facility Visits
Routine access visits are critical to ensuring regular and timely resident access to Long-Term Care Ombudsman program (LTCOP) services. This pocket guide describes a variety of activities that would constitute a routine access visit. This pocket guide also provides a checklist to ensure routine access visit activities are conducted as well as warning signs and red flags of potential abuse, neglect, and/or exploitation.

NEW! Webinar Recording and Materials Available from the National Ombudsman Reporting System (NORS) Q&A

This Q&A was an opportunity to have your National Ombudsman Reporting System (NORS) questions answered. If you have additional questions, watch the September NORS TA Talk or review the updated FAQs.
UPDATED! Documents in the Initial Certification Training Curriculum for Long-Term Care Ombudsman Programs
NORC made minor revisions in Module 6 of the Initial Certification Training Curriculum for Long-Term Care Ombudsman Programs regarding routine access and observation in order to match the text in the new Routine Access Visit guide. The specific edits are noted on the curriculum webpage.

TA Hot Topic: Protecting Resident Information
What does the Older Americans Act say about sharing resident information?

The Older Americans Act (OAA) imposes strict requirements for protecting the confidentiality of Long-Term Care Ombudsman program (LTCOP) information including the identity of residents, complainants, and investigation information. Human services agencies have confidentiality provisions; however, the LTCOP is distinct because of the narrow limits the OAA puts on the sharing of resident specific information even with other government agencies or departments. All records and information obtained by the LTCOP during conversations with residents and complainants must be held in confidence. It is important to explain to residents and complainants that the information they share with the program is confidential, meaning the information will not be shared (disclosed) with anyone outside of the Ombudsman program without their permission.
Adhering to these confidentiality provisions may be challenging at times. However, the credibility of the LTCOP relies on residents and families trusting the LTCOP to keep their information confidential unless they give permission.
National Ombudsman Reporting System (NORS) Corner: Verification
Question: If the resident is the complainant or the resident agrees with the complaint from another complainant (e.g., their family member), does that mean the complaint is verified?
Each complaint must have a verification status. Verification is the last step of Stage 1. Intake, Planning, Investigation, and Verification (see table) of Ombudsman program complaint processing.

A complaint is verified if after interviews, record inspection, observation, etc., you can confirm "that most or all facts alleged by the complainant are likely to be true" (per NORS Table 1 definition of complaint verification).

Verification is simply a matter of:

reviewing the facts;

ensuring that you have proper documentation; and

deciding if the information supports the allegations in the complaint.

South Carolina Ombudsmen Referred Financial Exploitation Case to Attorney General Resulting in Criminal Charges
Lisa Pollock, Arizona State Long-Term Care Ombudsman, Interviewed During a Walk to End Alzheimer's
Texas Ombudsmen on a Podcast Answering Questions About the Ombudsman Program
Massachusetts Office of the State Long-Term Care Ombudsman Provided Assistance in an Investigation Over Pandemic Response Failures
Connecticut State Ombudsman, Mairead Painter, is Quoted on Medicare Advantage Plans Shortening Nursing Home Stays
Volunteer Management: Five Ways to Leverage the Senior Services Network to Find Volunteers

Tobi Johnson from VolunteerPro shares her expertise in a video for Ombudsman programs about five ways to leverage the senior services network to find volunteers.
Tobi spoke to over 60 Ombudsman representatives during the Consumer Voice conference. She and Laurinda Johnson (Ohio LTCOP) shared tips for recruiting and retaining volunteers.

Resources:

Quick Tips: Virtual Learning for Older Adults
The following tips are from The National Resource Center for Engaging Older Adults' (engAGED) Manual, Implementing and Expanding Virtual Programming for Older Adults: Tips and Practical Strategies for Aging Network Organizations.

With virtual programming here to stay to reach older adults who are reluctant or unable to attend in person, engAGED developed a manual that provides tips, strategies, and best practices to help organizations implement and enhance virtual programming.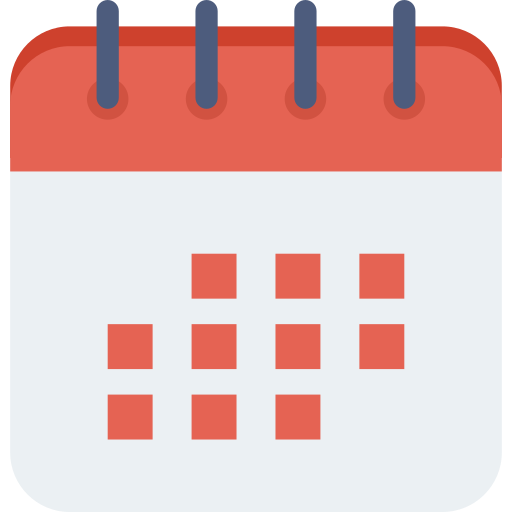 March, 2023: Quarterly Technical Assistance (TA) Talk – Topic TBD | 3:00 - 4:00 pm ET
Last Wednesday of Each Month: Virtual Office Hour - Learn more »
Fact Sheet - Nursing Home Abuse: How to Spot it and How to Get Help
All older people have the right to live free from abuse and neglect. Yet, thousands of nursing home residents experience mistreatment every year. A new fact sheet from Consumer Voice and the National Center on Elder Abuse (NCEA) provides information on what families can do to identify abuse and what to do if you suspect abuse is occurring.
Read past issues of the Ombudsman Outlook on the NORC website. If you did not receive this email directly and would like to sign-up to receive NORC emails please fill out the form on our website. If you would like to receive The Voice (the Consumer Voice weekly e-newsletter) automatically sign-up on the Consumer Voice website. If you have any questions, challenges, or article suggestions related to long-term care Ombudsman advocacy and program management, please let us know.