Policy Break and Webinar Materials Available on the Patient Driven Payment Model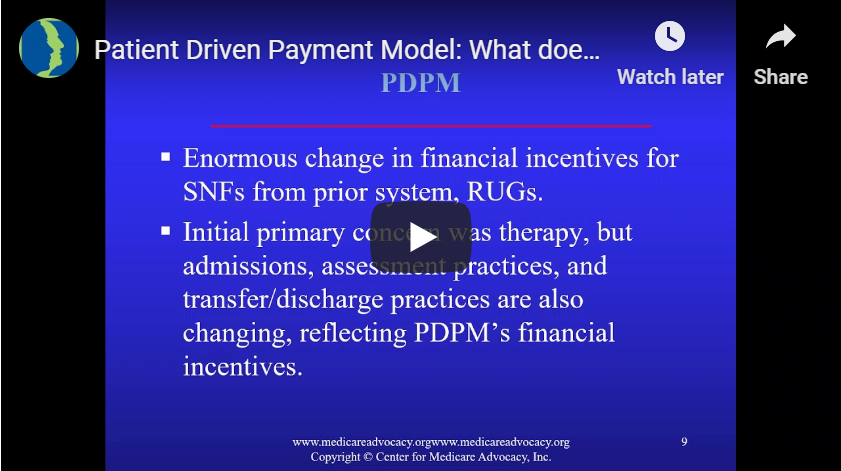 In October 2019, the Centers for Medicare and Medicaid Services implemented a new federal nursing home payment system, the Patient Driven Payment Model (PDPM). PDPM changed the reimbursement rules and financial incentives for skilled nursing facilities (SNFs). As a result, advocates are already seeing changes in SNF admission practices, and in the provision of therapy services to residents.
View the recording and slides from our recent webinar on the issue. Plus, Consumer Voice created a Policy Break providing information on PDPM, its impact, potential issues and what advocates should look for.