Staying Connected Activity Book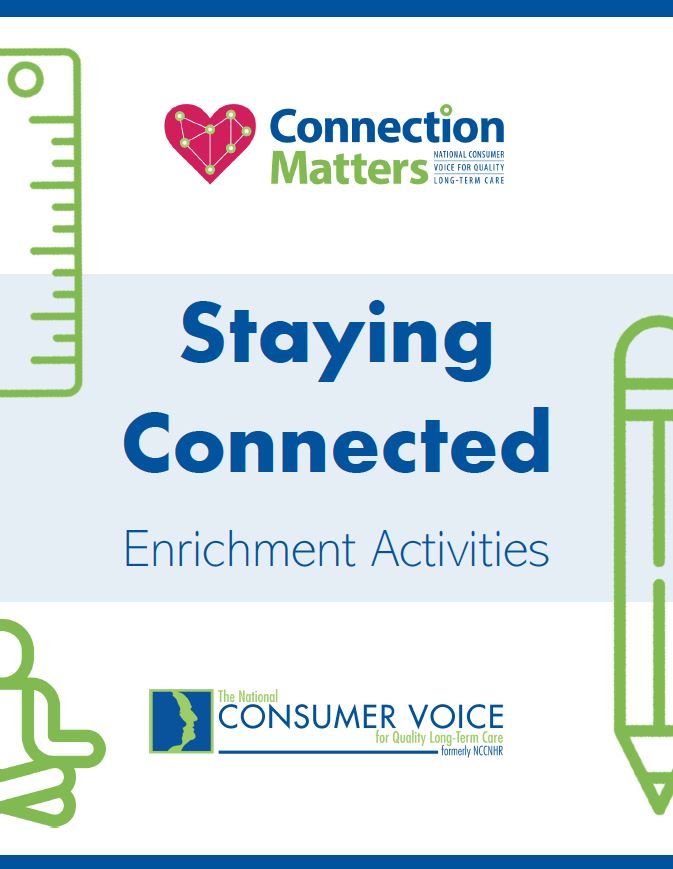 While physical distancing makes in-person activities difficult, our new Activity Book offers residents a variety of activities to keep them entertained and active.
This book includes puzzles, such as word searches and crosswords; space for residents to write about the connections in their lives; trivia questions, which can be done alone or with others; and more! Download and print the Activity Book for free.
The Activity Book, and other ideas for staying connected, can be found on the Consumer Voice website.