October 27, 2020
In this Issue:
New Consumer Voice Fact Sheet on What to Look for as You Reenter Long-Term Care Facilities

The COVID-19 pandemic has significantly impacted residents of long-term care facilities and their families. In-person visitation restrictions imposed to reduce the spread of COVID-19 required residents and families to adapt quickly to other means of connection. As in-person visits resume, be sure to focus on your loved one and how happy you are to see each other. Take a moment to also look at your loved one and your surroundings. You'll want to note any changes in your loved one's appearance or demeanor to get a better sense of the impact on them. Consumer Voice has created a new fact sheet that provides suggestions of what to look for, questions to ask, and what you can do if you have concerns about their condition.
Episode 5 of the Pursuing Quality Long-Term Care Podcast is now available on iTunes and the Consumer Voice website. During this discussion with Steven Levin and Michael Bonamarte of Levin & Perconti law firm, we talk about what you should be looking for and questions you should be asking as you resume in-person visits in a long-term care facility.
CMS Administrator Publishes Letter to Nursing Home Residents and Families on Voting Rights
Centers for Medicare & Medicaid Services (CMS) Administrator Seema Verma published a letter to nursing home residents and their families highlighting that long-term care facilities may not limit residents' right to vote. She also provided information on several voting resources.

She writes, "I wanted to make you aware that because of longstanding Federal requirements for nursing facility cannot limit or interfere with your right to vote under any circumstances. The COVID-19 Public Health Emergency has caused limitations of visitors from entering this facility to assist residents. However, the pandemic is NOT a reason your facility can limit your right to vote."

See more voting resources on our issue page.
Elder Justice Network Locator Map

The Department of Justice has created an Elder Justice Network Locator Map. The Locator is designed to enable elder justice professionals to locate and collaborate with elder justice networks/teams across the nation. Users can filter networks by state using the navigation tools, or search by a key word menu provided above the map. Networks interested in being included in the Locator may submit their network name, type, address, phone number, web address and email to Talitha.J.Guinn-Shaver@usdoj.gov.

Celebrating a Successful Residents' Rights Month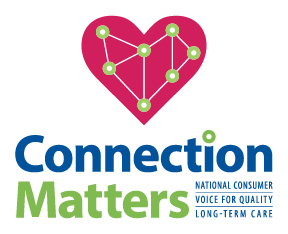 Thank you to all those who celebrated Residents' Rights Month! Long-term care residents, families, ombudsmen, facility staff, and advocates across the country honored residents' rights by holding special events, publishing articles in local media, and highlighting the rights and contributions of residents of long-term care.
November is National Family Caregivers Month

Every November, National Family Caregivers Month recognizes and honors family caregivers across the country. Led by Caregiver Action Network, it is also an opportunity to raise awareness of caregiving issues, educate communities, and increase support for caregivers.
Find more caregiving resources from the Administration for Community Living.