Resources on Electronic Monitoring Devices/Surveillance Cameras in Long-Term Care Facilities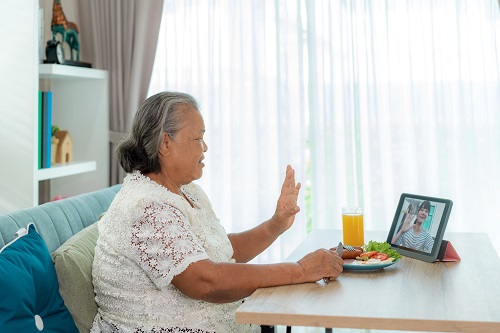 Residents, or family members, may consider installing a surveillance camera in a room to help determine that they are receiving appropriate care and being treated with dignity and respect, or to act as a deterrent to abuse. Due to visitation restrictions during the COVID-19 pandemic, more residents and families may want to install an electronic monitoring device.
Surveillance cameras can record video only, audio only, or both video and audio. While surveillance cameras and other devices can offer information about the type of care residents are receiving and how residents are being treated by nursing home staff, other residents, and visitors, they can be invasive and may violate resident privacy. They are also no substitute for personal involvement and monitoring. Refer to the resources below for additional information on electronic monitoring devices and surveillance cameras in long-term care facilities.
Fact Sheet - Balancing Privacy & Protection: Surveillance Cameras in Nursing Home Residents' Rooms - UPDATED
This resource provides an overview of residents' rights related to surveillance cameras, state laws and guidelines, questions to consider before installing a surveillance camera, and where to get help if you suspect abuse or neglect.
Webinar - Balancing Privacy & Protection: Surveillance Cameras in Nursing Home Residents' Rooms
This webinar from Consumer voice and the National Center on Elder Abuse outlines the good, the bad, and the ugly of electronic monitoring, resident rights, and legal considerations. Download the PowerPoint slides.
State Laws and Resources
State Laws
Resources
For more information and resources visit the NORC issue page, Electronic Monitoring Devices/Surveillance Cameras.
Read archived issues of NORC Notes here. If you have a question, are not able to find a resource, or want to share training materials or program practices, please email ombudcenter@theconsumervoice.org.