November 3, 2020
In this Issue:
CMS Launches New Nursing Home Resource Center
The Centers for Medicare & Medicaid Services (CMS) has launched the Nursing Home Resource Center, a new online platform that serves as a centralized hub of the latest information, guidance and data on nursing homes that is important to facilities, providers, residents, and their families. Previously, individuals seeking information specific to nursing homes had to navigate several disparate webpages. The Resource Center consolidates all nursing home information, guidance and resources into a user-friendly, one-stop-shop that is easily navigable so providers and caregivers can spend less time searching for critical answers and more time caring for residents. Moreover, the new platform contains features specific to residents and their families, ensuring they have the information needed to make empowered decisions about their healthcare.

Survey from ABA for Long-Term Care Ombudsmen on Voter Registration and Assistance
The American Bar Association (ABA) has been working on voting rights for persons in long-term care since 2007. Long-Term Care Ombudsman: please take a couple of moments to complete the very short survey to share what you have seen this year on voter registration and voter assistance for persons in long-term care.

The ABA Commission on Law and Aging also recently released the Assisting Cognitively Impaired Individuals with Voting: A Quick Guide, in collaboration with Jason Karlawish's Penn Memory Center.

The National Ombudsman Resource Center (NORC) website has tips and examples of Ombudsman program activities related to voting. The Consumer Voice website includes information about residents' voting rights.
ACL Video on Protecting Yourself Against Medicare Fraud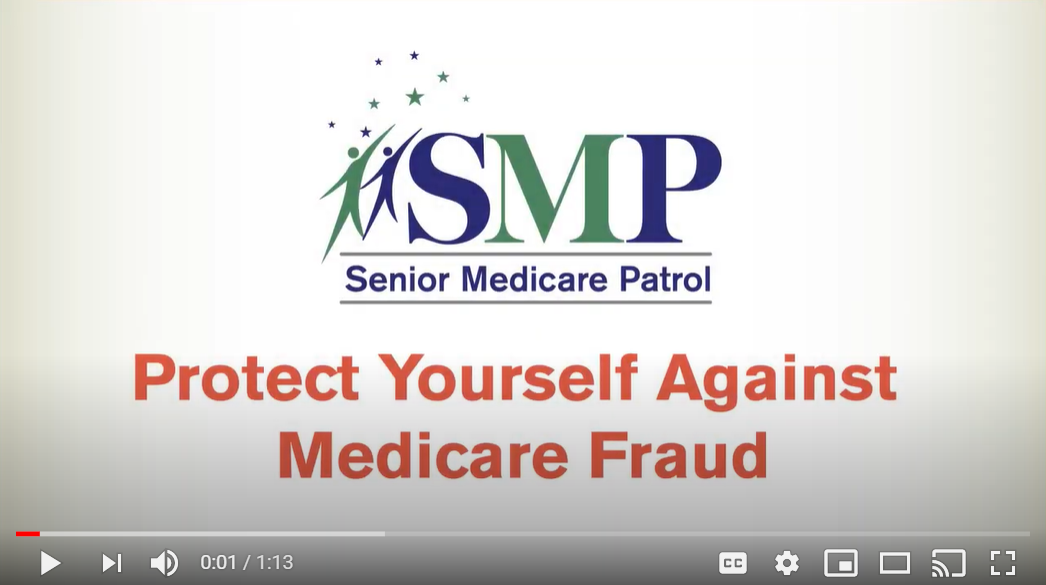 The Administration for Community Living (ACL)'s Senior Medicare Patrol (SMP) Program works to empower and assist Medicare beneficiaries, families, and caregivers to prevent, detect, and report healthcare fraud, errors, and abuse. Watch and share this short SMP video to learn more and help others.
Consumer Voice Submits Comments to CMS Regarding COVID-19 Testing of Staff and Residents in Nursing Homes

On October 30, 2020, Consumer Voice submitted comments on the Centers for Medicare & Medicaid Services' (CMS) proposed Interim Final Rule CMS-3401 which implemented routine testing of COVID-19 testing for all nursing home staff and testing of all staff and residents in facilities experiencing a COVID-19 outbreak. While Consumer Voice commends CMS for implementing routine and mandatory testing, we urged CMS to strengthen the rule in order to better protect nursing home residents. The new Interim Rule requiring facilities to implement a COVID-19 testing protocol under §483.80 Infection Control is crucial to help prevent 1) the introduction of COVID-19 into facilities by routinely testing nursing home staff and excluding staff members who test positive from facilities; and 2) the spread of COVID-19 within the facility after a staff member or resident tests positive.

Consumer Voice made the following recommendations -

Expand the criteria for frequency of testing to include both the positivity rate of COVID-19 in the county in which the facility is located and the county or counties in which facility staff reside or are employed

Require facilities unable to conduct rapid response (point-of-care testing) to have an agreement with an outside laboratory that is able to process test results within 48 hours; and require that facilities unable to do so document their efforts to enter such an agreement

Require facilities to conduct testing in accordance with the Centers for Disease Control and Prevention (CDC)'s guidance for testing nursing home residents for COVID-19, including performing an RT-PCR test when a symptomatic resident tests negative for COVID-19 using an antigen test (which, the CDC notes, is a less-accurate test)

Require that facility staff who test positive for COVID-19 not return to the facility until they meet the CDC's "Criteria for Return to Work for Healthcare Personnel with SARS-CoV2Infection" guidelines, including requiring multiple negative results from a RT-PCR test from symptomatic staff before they are permitted to return to work

Have agreements with all facility staff not directly employed by the facility who test positive for COVID-19 within 14 days of their last visit to the facility to notify the facility of the positive result

Address staff and resident refusal to be tested separately:

Require the exclusion of all staff who refuse COVID-19 testing

Require the facility to engage with residents who refuse testing by educating the resident about the importance of testing, learning why the resident is refusing, discussing alternatives, and explaining the consequences and risks of not being tested

In the event a resident tests positive for COVID-19, require the notification of a resident's representative (unless the resident prohibits notification) within 24 hours

Assess civil monetary penalties for a facility's failure to properly report data
Visit the Consumer Voice Webpage for Resources on Visitation in Long-Term Care Facilities

Residents of long-term care have been subject to strict visitation policies for months since the beginning of the COVID-19 pandemic. These policies have had a significant effect on the health and well-being of residents. Find information and resources on our Visitation webpage on the latest federal guidance on visitation, things to look for as visitors begin to be permitted into facilities, voting resources, and how to advocate for long-term care residents.

As in-person visits resume, you will want to look for any changes in your loved one's appearance or demeanor to get a better sense of the impact on him or her. See our fact sheet for what to look for and questions to ask as you resume visits in the long-term care facility.

As many facilities across the country begin to allow visitation, many families will be seeing their loved ones in person for the first time in nearly six months. Consumer Voice would like to hear from you about your visits and about how your loved one is managing during the COVID-19 pandemic. Fill out the reentry survey for families and friends with loved ones in long-term care facilities.