January 26, 2021
In this Issue:
New Podcast Episode on Finding Real Solutions to Behavioral Health Needs in Persons with Dementia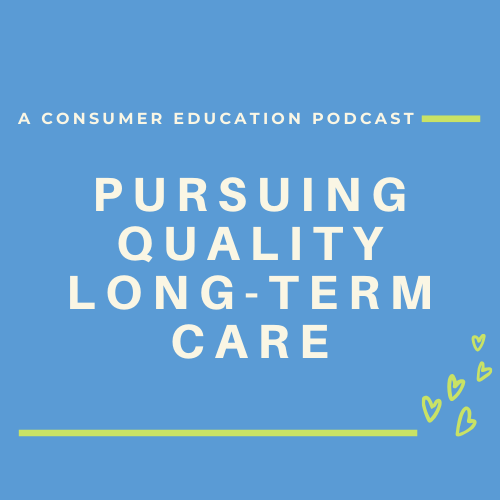 Episode 8 of the Pursuing Quality Long-Term Care Podcast is now available on Apple Podcasts.

Too often, caregivers are ill-equipped to address the needs of persons living with dementia, especially those related to behavioral health. In this episode we are sharing with you a presentation held at the 2020 Consumer Voice Virtual Conference. Listen as we explore strategies, effective treatments, and support for residents and families who often need help understanding their rights and how to get good care.

The speakers of this presentation are Kelly Bagby of AARP Foundation and Sue Renz, Practice Associate Professor at the University of Pennsylvania School of Nursing.

Subscribe to the Pursuing Quality Long-Term Care Podcast on Apple Podcasts.

Listen on our website.
Consumer Voice Report on Family Survey of Effect of Lockdowns on Residents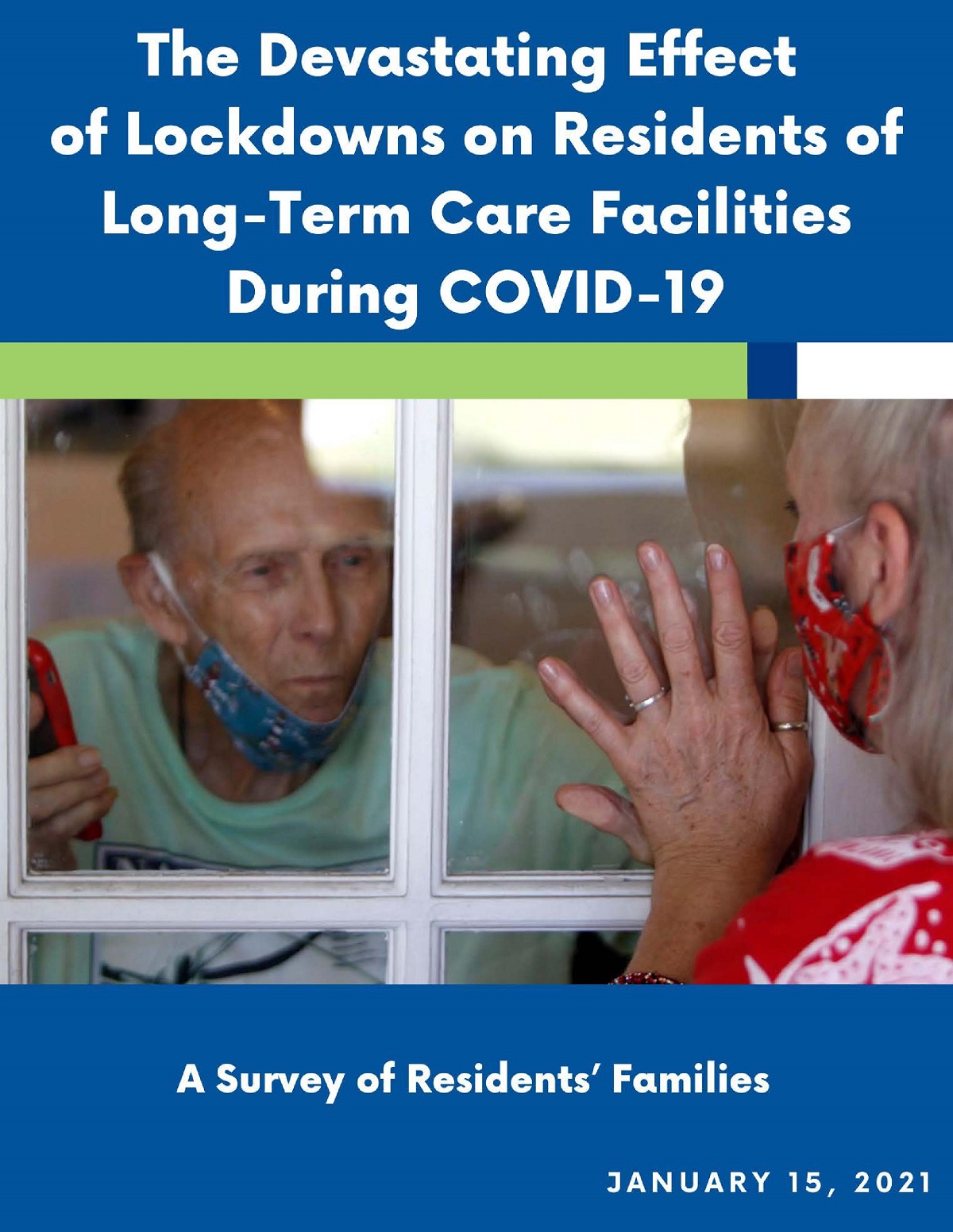 On March 13, 2020, the Centers for Medicare & Medicaid Services (CMS) issued a lockdown order, banning everyone but essential personnel from entering nursing homes. As a result, nursing home residents began a months-long period of isolation - cut off from their families.

After CMS began to relax visitation rules, Consumer Voice heard from families that had met with their loved ones for the first time in over six months. Families reported that their loved ones had suffered extreme weight loss, physical decline, mental and cognitive decline, and exhibited clear signs of neglect and abuse. Almost invariably, residents seemed unkempt and displayed a lack of hygienic care. Often, residents were missing personal effects.

To further understand the effects of the lockdown on residents, we created a family member survey. Unfortunately, the responses confirmed our concerns. Consumer Voice has produced this report summarizing the responses to the survey. The results demonstrate that in many instances, the effects of the facility lockdown have been just as devastating as COVID-19 to nursing home residents. The report details immediate steps that must be taken to address the neglect and suffering occurring in nursing homes, including the expansion of compassionate care visits.
Read the report: The Devastating Effect of Lockdowns on Residents of Long-Term Care Facilities During COVID-19.
Advocacy Resources for Compassionate Care Visits and Families of Long-Term Care Residents

Compassionate care visits are special visits in which a family member or other visitor provides comfort, support, and/or assistance to a resident whose well-being is suffering or at risk, or who is dying. Consumer Voice has created a fact sheet Making the Case for Compassionate Care. The fact sheet reviews CMS guidance, compares compassionate care visits with general visits, provides insight on what you can do if the facility denies your request for a compassionate care visit, and gives information on common issues faced.

Another Consumer Voice resource - Family Advocacy for Nursing Home Residents During COVID-19 - provides information on how to advocate for your loved one in a long-term care facility. The fact sheet provides information on what to do if you have concerns about the care or treatment of your loved one and provides advocacy steps at the local, state, and national level.

Family Councils and Advocacy During COVID-19 provides information on how a family council can help make a difference for long-term care residents in a facility, in your area, state, and nationwide. Family councils can be an effective way to advocate on behalf of all residents in a facility. The fact sheet provides information on what a family council is, the rights a family council has, how to start a council and hold a meeting, and how a family council can address concerns, communicate with staff and administrators, and advocate further.
For more information, visit Consumer Voice's COVID-19 page for residents and families, and topic-specific pages on visitation and vaccination.