February 2, 2021
In this Issue:
Online Tool Updated with State COVID-19 Policies on Visitation, Reporting, and Immunity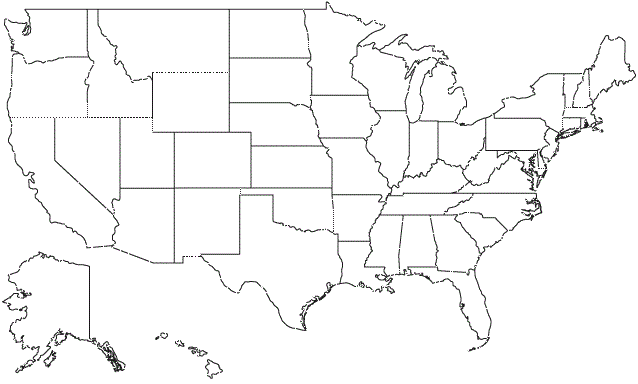 Consumer Voice has updated the tool on our website that tracks each state's policies and practices regarding the COVID-19 crisis in nursing homes and assisted living facilities. The interactive map allows users to select a state and learn detailed information on that state's policies regarding reopening and visitation policies; the reporting and public release of COVID-19 cases and deaths in long-term care facilities; and whether the state has taken action to grant civil and/or criminal immunity to long-term care facilities for substandard care that resulted in the harm or death of a resident.
New Podcast Episode on Advocating for Residents' Rights: About the Long-Term Care Ombudsman Program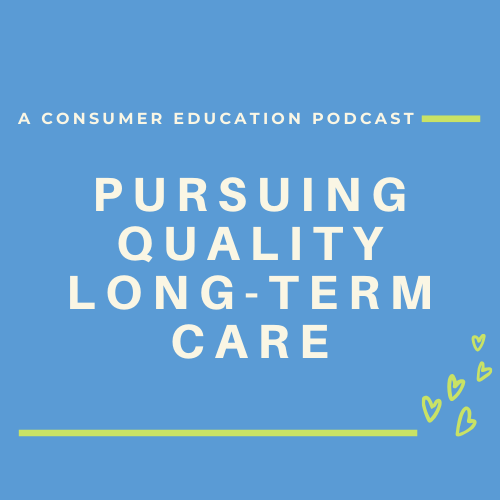 Residents of nursing homes have rights that are guaranteed by the federal Nursing Home Reform Law. The law requires nursing homes to "promote and protect the rights of each resident" and stresses individual dignity and self-determination. A person living in a long-term care facility maintains the same rights as an individual in the larger community. Under the federal Older Americans Act (OAA) every state is required to have an Ombudsman Program that addresses complaints and advocates for improvements in the long-term care system. Ombudsman programs help residents, family members, and others understand residents' rights and support residents in exercising their rights guaranteed by law. Most nursing homes participate in Medicare and Medicaid, and therefore must meet federal requirements, including facility responsibilities and residents' rights.

Listen to our most recent episode of the Pursuing Quality Long-Term Care podcast for a conversation with Beverley Laubert, Ohio State Long-Term Care Ombudsman, and Patty Ducayet, Texas State Long-Term Care Ombudsman, to discuss resident rights, the role of the Ombudsman program, and how residents can advocate for their rights in their facility. Listen on Apple Podcasts, SoundCloud, Facebook, or our website.

Plus, catch up on other episodes:

Episode 1: Avoiding Drugs as Chemical Restraints | Kelly Bagby, AARP Foundation Litigation
Episode 2: Staying Connected from a Distance to People Living in Long-Term Care | Kim Grier, Grier Dementia Training
Episode 3: Keeping Families Together/Bringing A Loved One Home | Julie Schoen, Co-Director National Center on Elder Abuse
Episode 4: Putting a Stop to Poor Care | Eden Ruiz-Lopez, Assistant Deputy Director, National Center on Elder Abuse
Episode 5: What to Look for and Questions to Ask as You Resume Visits in a Long-Term Care Facility | Steven Levin, Michael Bonamarte, Levin & Perconti
Episode 6: What Does Family Advocacy Look Like During COVID-19? | Robyn Grant, National Consumer Voice for Quality Long-Term Care
Episode 7: Understanding Person-Centered Care | Sonya Barsness, Gerontologist
Episode 8: Finding Real Solutions for Behavioral Health Needs in Persons with Dementia | Kelly Bagby, AARP Foundation Litigation and Sue Renz, Practice Associate Professor at the University of Pennsylvania School of Nursing
Updated Guide from Justice in Aging on 25 Common Nursing Home Problems & How to Resolve Them

Justice in Aging has updated its guide, 25 Common Nursing Home Problems—& How to Resolve Them. The revised guide includes, among other things, COVID-19 specific information, 2021 Medicare eligibility standards, and advice on how to refuse arbitration agreements under a recently revised federal regulation.

This updated version of the guide offers new information on resident and family rights regarding visitation during the pandemic, waivers and coverage flexibilities put in place during the pandemic, and updates relating to Medicare, arbitration, and other issues. The 25 problems identified in the guide are common across the country and in all types of nursing homes. The guide gives residents, family members, friends, and other advocates the tools they need to identify and solve the problems residents most frequently face.