May 11, 2021
In this Issue:
CMS Posts Interim Final Rule on COVID-19 Immunization Requirements for Residents and Staff

The Centers for Medicare & Medicaid Services (CMS) posted an interim final rule today, with a comment period, in the Federal Register. The rule requires that facilities educate residents, resident representatives, and staff about the benefits and side effects of the COVID-19 vaccine and offer the vaccine to residents and staff when available. They are also required to report the vaccination status of residents and staff to the CDC on a weekly basis.

See the Rule in the Federal Register

Fact Sheet on COVID-19 Vaccine from Coalition of Geriatric Nursing Organizations

The Coalition of Geriatric Nursing Organizations created a fact sheet on the COVID-19 vaccine. The fact sheet answers common questions on vaccine safety, how the vaccine works, and what to expect after getting the vaccine.

See the Fact Sheet.

Residents Are Invited to Participate in the 2021 Resident's Voice Challenge


Creative writing and artistic expression are meaningful and compelling ways to highlight the importance of residents' rights and how these rights can be carried out in all long-term care settings. Residents are invited to get creative by participating in this year's Resident's Voice Challenge. The Resident's Voice Challenge is an opportunity for long-term care consumers to respond to and reflect on this year's Residents' Rights Month theme - Reclaiming My Rights, My Home, My Life.

How to Participate:

Artwork Contest - This year's theme emphasizes that the long-term care facility is the residents' home. As part of the Resident's Voice Challenge, we will be selecting original resident artwork to be featured on door hangers. These door hangers will serve as a reminder for anyone who visits that this is your home.

Alternatively, residents can respond to the Resident's Voice Challenge in writing, audio, or via video by answering one or more of the prompt questions.

Submissions are due September 1, 2021.

Learn more about how to participate.

FOR GROUPS ONLY: Sign onto a Letter Telling Congress and the White House to Strengthen Medicaid Home and Community-Based Services

In April, President Biden announced $400 billion in funding for Medicaid Home and Community-Based Services (HCBS) as a part of the American Jobs Plan. Medicaid provides a range of HCBS that older adults and people with disabilities need to remain at home and connected to their community. The new funding in the American Jobs Plan would increase Medicaid HCBS by 33% annually, dramatically expanding access to services and supporting the workforce.

Sign by May 17th.
We urge organizations, and programs to join us in signing onto this letter, put together by aging, disability and labor organizations, to tell Congress and the White House that this $400 billion investment in Medicaid HCBS is critical.

New Podcast Episode on Using CMS Guidance to Open Nursing Home Doors

A new episode of the Pursuing Quality Long-Term Care podcast is available. In this conversation with Robyn Grant and Jocelyn Bogdan of Consumer Voice, learn about how residents, families, and advocates can use guidance from the Centers for Medicare and Medicaid Services (CMS) to facilitate in-person visitation. While the new guidance expands visitation, many residents and families still have questions and concerns. After providing a brief overview of the CMS guidance, we discuss several of the most common issues, including strategies and tips for applying the guidance to help open nursing home doors. This conversation also covers the recent guidance from the Centers for Disease Control and Prevention (CDC) that limits when residents should be quarantined.

Listen to the new episode on Apple Podcasts, SoundCloud, Facebook, or our website.
Activity Ideas for Celebrating Older Americans Month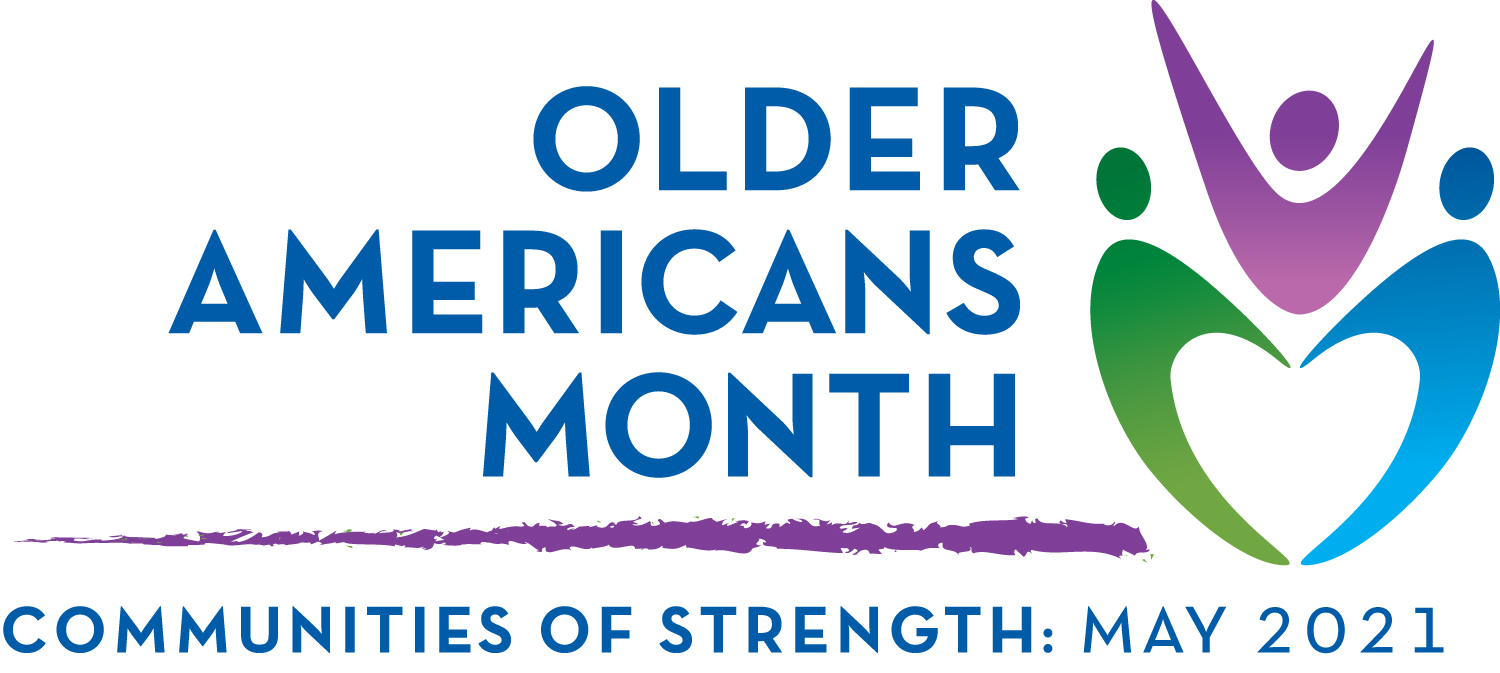 Help your community stay safely connected this May for Older Americans Month (OAM) with activity ideas from the Administration for Community Living (ACL).

Intergenerational Pen (or Keyboard) Pals - Encouraging intergenerational pen pals can reduce isolation and increase resilience in people of all ages. Find writing prompts from ACL here.
Distanced Outoor Event - Bring members of your community together for safe outdoor entertainment and socialization by hosting a game night, outdoor movie screening, or musical event. See ACL's event tip sheet.

Group Project - Celebrate contributions of individuals and what your community can accomplish together by organizing a group project like creating a community quilt, decorating a public garden, establishing a bulletin board, or designing a mosaic or mural.
Find more information about OAM.