June 2021 | Volume 7, Issue 4

In this issue:
Learn about NORC news and a federal update below.

COVID-19 Recovery and Reentry Resources for Long-Term Care Ombudsman Programs - UPDATED

NORC has updated the COVID-19 Recovery and Reentry Resources for Long-Term Care Ombudsman Programs which were originally developed in August 2020 but have recently been revised to reflect the updated visitation guidance from CMS in April 2021. This information is current as of June 2021 and includes updated resources, guidance, and FAQs based on the revised CMS and CDC guidance. NORC will continue to update these resources and adapt accordingly.

Enhancing Long-Term Care Ombudsman Program Effectiveness in Identifying and Responding to Abuse and Neglect in Long-Term Care Facilities – NEW Grant Project

The National Consumer Voice for Quality Long-Term Care (Consumer Voice) was recently awarded a grant from the Administration for Community Living (ACL) for NORC to assist Long-Term Care Ombudsman Programs (LTCOPs) in identifying and responding to abuse and neglect in long-term care facilities. Thanks to this grant, NORC will develop materials and provide training during a two-part project.

Information on Accessing Electronic Health Data (Medical Records)
On April 5, 2021, new rules went into effect implementing the 21st Century Cures Act. The Act, passed in 2016, was designed to increase patient access to electronic health data. The implementing rule is complex and focused on establishing electronic data sharing standards that will need to be met by providers and companies that create electronic health data software. Many people will be familiar with the Act in practice, as healthcare providers across the country have been making medical records available through patient portals over the past several years.
Nursing Homes are covered under the Act. The rule implements the Act in phases, but as of April 5, 2021, nursing homes are required to provide most electronic health information to residents after a request. Currently, this information does not need to be made available through a portal, but by the end of 2022, most electronic health information will have to be provided online and made accessible to residents at no charge. Nursing homes that do not provide access to this health information will be engaging in what the Act and rule call "information blocking." Information blocking is prohibited under the act, except in certain instances. These instances are complicated but narrowly tailored. The penalties for blocking information are significant and will be implemented as time goes on.

The HHS Office of the National Coordinator for Health Information Technology (ONC), the agency charged with implementing the act, has created FAQ sheets and other informational materials for both residents and providers that help explain the Act and rule. The rule is quite long and complicated, and much of it is not designed for consumers. However, the result will be easy, online, and free access to medical records for all Americans, including nursing home residents.

NEW! Webinar Materials Available from the COVID-19 Recovery and Reentry Resources TA Open Dialogue Series

Do you have questions as your program "gets back to normal" or are you interested in hearing about successful Ombudsman program practices during the pandemic? If so, this three-part webinar series provided a brief overview of the COVID-19 Recovery and Reentry Resources, shared successful program practices, and provided time for questions. Presenters discussed examples of volunteer recruitment, communication with residents and families, and complaint investigation and resolution. Attendees were encouraged to share their experiences and ask questions regarding each webinar topic.

NEW! April, May, and June NORC Notes
NORC Notes is a monthly email reminder of available resources on the NORC website and tips for how your program can use them. The April issue was on volunteer recruitment, training, and retention during COVID-19, the May issue highlighted tips for Ombudsman programs on successful communication during COVID-19, and the June issue shared tips for Ombudsman programs on successful complaint investigation and resolution during COVID-19. Sign-up to receive NORC Notes.
TA Hot Topic: Facility Based Resident and Staff Vaccination Rates
How do you access resident and staff vaccination data and access electronic health data?

In early June, the Centers for Medicare & Medicaid Services (CMS) began releasing data on resident and staff vaccination rates in nursing homes. The data comes as the result of CMS' interim final rule issued on May 11, 2021, which required facilities to take certain actions around vaccinations, including reporting vaccination rates to the Centers for Disease Control and Prevention. CMS has begun listing vaccination rates of both residents and staff by state and provided a list of facilities that have a staff vaccination rate over 75%.

National Ombudsman Reporting System (NORS) Corner
When determining how to document your work as information and assistance or a case, keep in mind the following information from NORS Training Part I: Case, Complaint, Complainant, and Information and Assistance Basic Principles.

Kansas State Ombudsman, Camille Russell, Writes an Opinion Article on Restoring Nursing Home Visitation Rights
Alaska State Long-Term Care Ombudsman in Discussion with Deputy Assistant Secretary for Aging
Ohio Ombudsman Representative, Denise Rising, is Interviewed on World Elder Abuse Awareness Day
Pennsylvania Ombudsman Representative, Kim Shelter, is Interviewed on Resident Complaints Relating to Long-Term Care Issues
Connecticut Long-Term Care Ombudsman Program Assists Residents Testify Remotely Before a Legislative Hearing
Kentucky Ombudsman Program Representatives Interviewed on Receiving Quality Care in Nursing Homes
Tennessee State Ombudsman, Quiteka Moten, and Consumer Voice Discuss Involuntary Nursing Home Evictions During COVID-19
Ohio Ombudsman Program Honors Communities of Strength Through Older Americans Month Videos
D.C. State Ombudsman, Mark Miller, Spoke About the Ill Effects of Social Isolation and the Unnecessary Delay for Opening Visitation in Nursing Homes
Virginia State Ombudsman, Joani Latimer, Discussed the State of Nursing Homes with the Virginia Poverty Law Center
Ombudsman Programs Celebrate National Volunteer Appreciation Week 2021
California Ombudsman Representative, Molly Davies, Interviewed on Immediate Jeopardy in Nursing Homes
Volunteer Management: It is Time to Get Serious About Recruitment and Retention!
The number of volunteers in the Long-Term Care Ombudsman Program (LTCOP) has been dropping over the past ten years (8,661 certified volunteers in 2009; 5,947 in 2019). The visitation restrictions imposed in 2020 due to COVID-19 put a complete halt to volunteers (and staff) doing the most important part of their job, visiting residents in person. Across the country, programs worked hard at keeping volunteers engaged until the time came for resuming those personal visits. Unfortunately, many volunteers in 2020 chose to step away from the program, because they had health issues themselves, took on other volunteer opportunities, or are waiting a while longer before feeling comfortable entering facilities.

Quick Tips: Resources for Supporting Lesbian, Gay, Bisexual, or Transgender (LGBT) Elders
As advocates for long-term care consumers, it is imperative that Ombudsman programs are aware of the individual problems facing older adults, this includes becoming more knowledgeable on the topic of lesbian, gay, bisexual, or transgender (LGBT) elders to ensure all residents' rights are respected and they receive quality care.

Individuals living in nursing homes have the same rights to be free from discrimination and harassment as individuals living in the larger community. They have additional rights and protections provided by federal nursing home regulations and state and federal anti-discrimination provisions. The rights of all residents should be honored and respected, regardless of sexual orientation or gender identity or expression.

The resources below will help Ombudsman programs develop better methods of advocating for LGBT consumers to ensure they receive care that is equal to all long-term care consumers.
October is Residents' Rights Month

Residents' Rights Month is an annual event designated by the Consumer Voice and is celebrated in October to honor residents living in all long-term care facilities and consumers receiving services in their home or community. It is a time for celebration and recognition offering an opportunity for every facility to focus on and celebrate awareness of dignity, respect, and the value of each individual resident.

The 2021 Residents' Rights Month theme, Reclaiming My Rights, My Home, My Life, acknowledges the impact of this past year on residents and highlights the need for residents' rights to be recognized, recovered, and reasserted. It emphasizes the recognition of the long-term care facility as the residents' home, and the importance of residents reclaiming their own lives. The theme focuses on raising awareness of federally mandated residents' rights while also underscoring the need for dignity and self-determination of all residents.

Visit the Consumer Voice website for resources, promotional materials, activity ideas to celebrate Residents' Rights Month.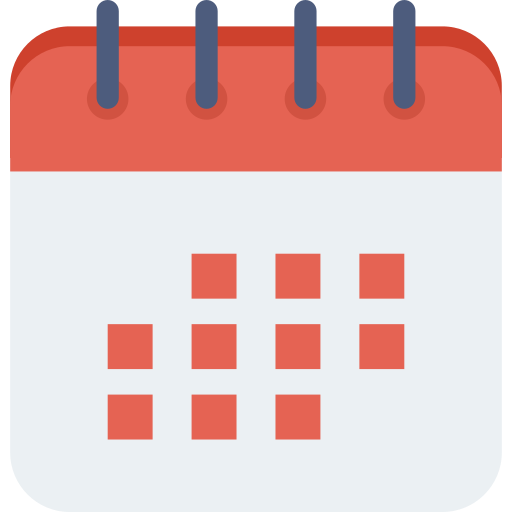 October 2021: Residents' Rights Month - Learn more »

November 3, 2021 - November 5, 2021: Consumer Voice Annual Conference - Learn more »
Read past issues of the Ombudsman Outlook on the NORC website. If you did not receive this email directly and would like to sign-up to receive NORC emails please fill out the form on our website. If you would like to receive The Voice (the Consumer Voice weekly e-newsletter) automatically sign-up on the Consumer Voice website. If you have any questions, challenges, or article suggestions related to long-term care Ombudsman advocacy and program management, please let us know.