October 5, 2021
In this Issue:
October is Residents' Rights Month

October 1st marked the beginning of a month-long celebration of residents' rights. Spend time this month honoring residents living in all long-term care facilities, including nursing homes, sub-acute units, assisted living, board and care, and retirement communities. Plus, take time to focus on individuals receiving care in their homes or communities.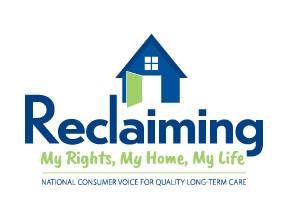 This year's theme, "Reclaiming My Rights, My Home, My Life," acknowledges the impact of this past year on residents and highlights the need for residents' rights to be recognized, recovered, and reasserted. It emphasizes the recognition of the long-term care facility as the residents' home, and the importance of residents reclaiming their own lives. The theme focuses on raising awareness of federally mandated residents' rights while also underscoring the need for dignity and self-determination of all residents.

Share how you plan to celebrate Residents' Rights Month by emailing info@theconsumervoice.org. Participate on social media by using #ReclaimingMyRightsMyHomeMyLife and #ResidentsRightsMonth throughout the month of October.

Plus, visit our website to check out:

Materials Available from Consumer Voice Legislative Update Webinar

Congress is in session and considering bills that will impact long-term care quality and access to services. Listen to the webinar for a review of current bills, including the Nursing Home Improvement and Accountability Act and the Essential Caregivers Act; learn about the budget reconciliation process and timeline, and what provisions affecting long-term care are being considered; and discuss strategies for advocacy and outreach to members of Congress.
Revised National Ombudsman Reporting System Tables

The National Ombudsman Reporting System (NORS) Tables have been revised. The revised NORS Tables are effective as of October 1, 2021. Visit the National Long-Term Care Ombudsman Resource Center (NORC) website to see the revised tables with revisions marked in red. See a summary of changes below.

NORC will update the NORS Training materials to reflect the changes in the tables as soon as possible. Once the materials are updated, they will notify the network.

Long-term care Ombudsman program representatives are advised to consult with their supervisor and/or State Ombudsman regarding reporting complaints with the new complaint code for Infection control (F13).

If you have any general questions regarding NORS, please contact NORC at ombudcenter@theconsumervoice.org.
Pg. 1: The Table 1 Part A Case Data Components description was updated to read:

Each case must contain a complainant, complaint code (s), a setting, verification, resolution, and information regarding whether a complaint was referred to another agency

or if no referral was made.

Pg. 6: Code 02 for CD-08 Complaint disposition was edited to read:

"

No action needed or withdrawn

by the resident, resident representative or complainant."
NORS Table 2
Pg. 13: A code for

"

Infection control" (F13)

was added:

The definition is -

"

Insufficient measures to prevent or control infection

"

and the Examples and Reporting Tips are "

Includes failure to follow infection control procedures; staff not wearing, or not properly wearing, necessary personal protective equipment (PPE); facility not providing necessary PPE; spread of infection; infection unreported or not treated appropriately; and similar problems.

"

Pg. 18: Additional information was added to the Examples and Reporting Tips for the Administrative oversight (J01) code:

"

Includes problems with a facility planning and implementing an all hazards approach to disaster preparedness and response.

"
NORS Table 3
Pg. 7: Language was added to Examples and Reporting Tips for S-12, Resolution Strategies,

"

For 04, a task force includes a state or local committee.

"

Pg. 12: The description for Part D. Staff and Volunteer Data Elements was revised to read:

"This is a total count of

all

staff

and volunteers. Staff count includes those who work

full-time and part-time for the Ombudsman program as of the last day of the fiscal year (September 30.) Each staff person who works full-time on the program is counted as one full-time equivalent (FTE.) If, however, an employee works only part-time, the FTE for that employee would reflect the percent of time dedicated to the Ombudsman program up to two decimal places –.25, .50, .75, for example. Each program can determine what constitutes full time, i.e. 40 hours per week, 37.5 hours, etc.

All counts are as of September 30.

"

Pg. 25: The text in Examples and Reporting Tips for code S-47, Residential care community capacity range, was corrected to read

"If known, include the minimum capacity (minimum number of beds allowed by licensed

type

)."

Pg. 27: The Element Description for S-52, Training sessions:

residential care community

staff was corrected to read:

"Number of sessions provided by representatives of the Office to residential care community staff."

Pg. 34: The following was added to the Examples and Reporting Tips for code S-69, State and local coordination activities:

"

Optional narrative up to 5000 words.

"
Read Descriptions of Sessions at the 2021 Consumer Voice Virtual Conference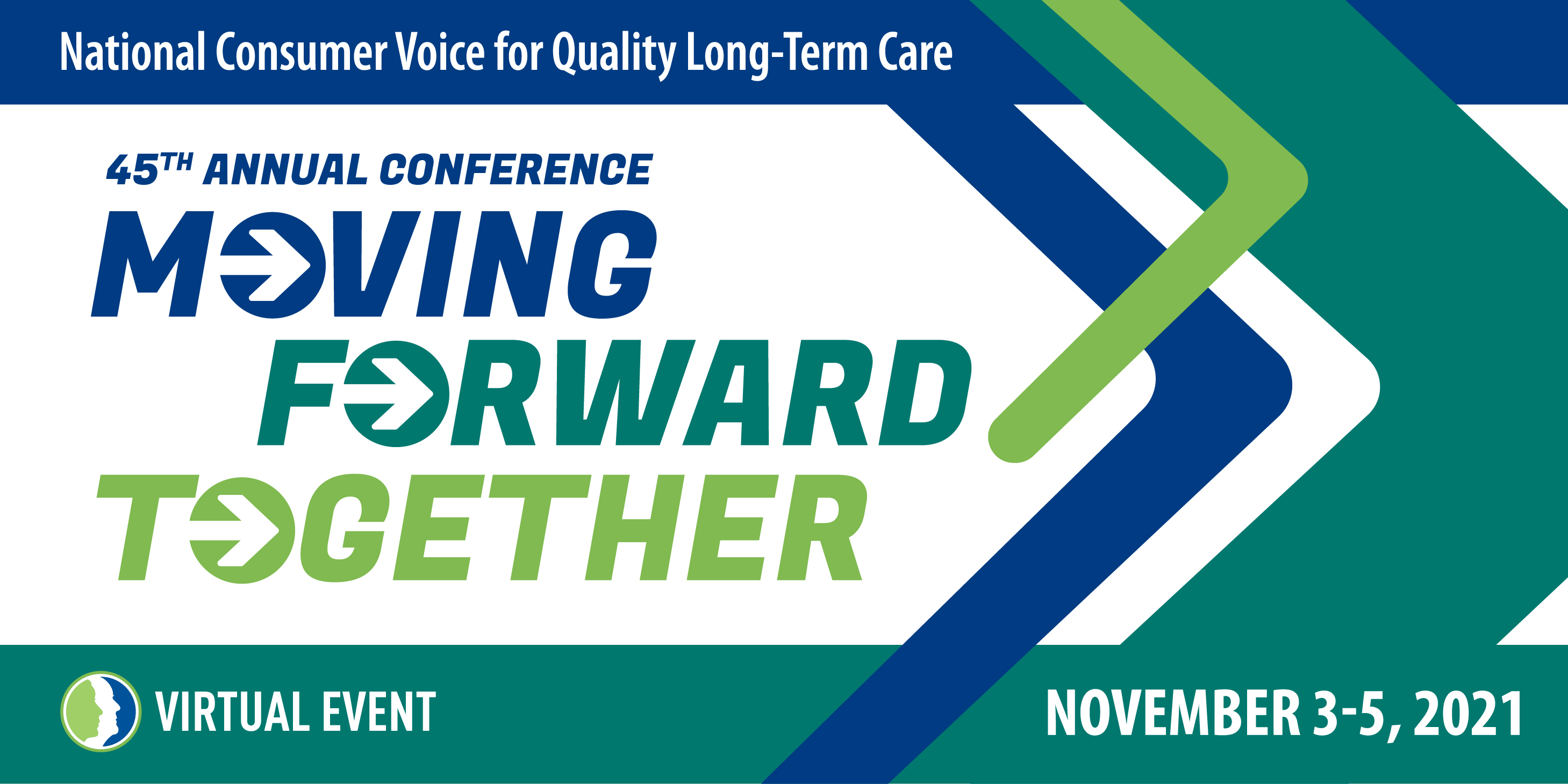 The Consumer Voice Annual Conference is back in 2021 - we are very excited about this year's virtual program! The agenda includes three days of live sessions of expert speakers discussing long-term care issues, plus the Resident Dialogue, topic-focused roundtables, and several opportunities for virtual networking! Your registration includes 30 days of access to the recorded content after the conference. Learn more about the conference.

Read through our session list to learn about sessions relevant to attorneys, long-term care Ombusman programs, citizen advocates, family members, long-term care consumers, and all others interested in the qualiy of care and quality of life of long-term care consumers.