November 30, 2021
In this Issue:
Today is Giving Tuesday


GivingTuesday is the international day of generosity happening today, November 30, 2021. GivingTuesday was created in 2012 as a simple idea: a day that encourages people to do good. Over the past 9 years, this idea has grown into a year-round global movement that inspires hundreds of millions of people to give, collaborate, and celebrate generosity.

GivingTuesday is a time to give back to the causes you care about and share your support of their mission. With your support, Consumer Voice will continue to lead, inspire, and support residents, families, and advocates across the country to be relentless and strong, and to make a difference.

Donate on our website or by mailing a check to Consumer Voice at 1025 Connecticut Ave. NW, Suite 1000, Washington, DC 20036.

Share Your Support of Consumer Voice with family, friends, and colleagues. On social media, tag us @theconsumervoice on Facebook and @ConsumerVoices on Twitter and use #GivingTuesday.

Help us stay strong in our advocacy. Learn more about the difference your contribution can make.
GROUPS: Sign Our Letter Urging Senate Leadership to Include Provisions in Build Back Better that Would Increase Protections for Nursing Home Residents

On November 19, 2021, the United States House of Representatives passed its version of the Build Back Better Act, which included five important provisions for increased protections for nursing home residents. Sign our letter to urge Senate leadership to include these provisions in its version of the bill. If passed, these provisions would result in the most significant increase in protections for nursing home residents in decades.

The provisions would address insufficient staffing by:
Providing a necessary path towards achieving minimum staffing standards;

Requiring nursing homes to have a registered nurse on staff 24 hours per day;

Providing necessary funds to improve the survey and oversight process; provide funding that improves the accuracy and reliability of certain skilled nursing facility data; and


Ensuring accurate information on Medicare cost reports.
These provisions in the Build Back Better Act are a critical step in the right direction.
Groups, Take Action Now:
Note this sign on is only available to organizations. Individuals: Use the letter as a template and share with your Senators Find your Senator by calling the Capitol Switchboard at 202-224-3121 or going to congress.gov/members.
Thank You to Our Fall 2021 Interns

Consumer Voice has had the pleasure to work with two outstanding interns this fall. Their skills and knowledge have helped us enormously as we build our organization and address the serious and complex issues facing long-term care residents. As the fall is winding down, we would like to thank our interns for their dedicated work and advocacy representing the interests of long-term care residents.

Thank you to our Fall 2021 interns Jane Honerlaw and Martha Gray!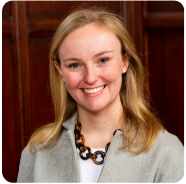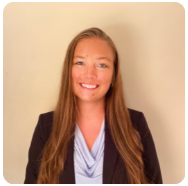 We are now accepting applications for Spring 2021 internships. Applications are due December 15, 2021. Learn more.
Send a Resident a Gift This Holiday Season

This holiday season, send a gift of useful and engaging products and resources to a loved one in a long-term care facility.
Purchase the gift box, and we'll send it directly to your loved one!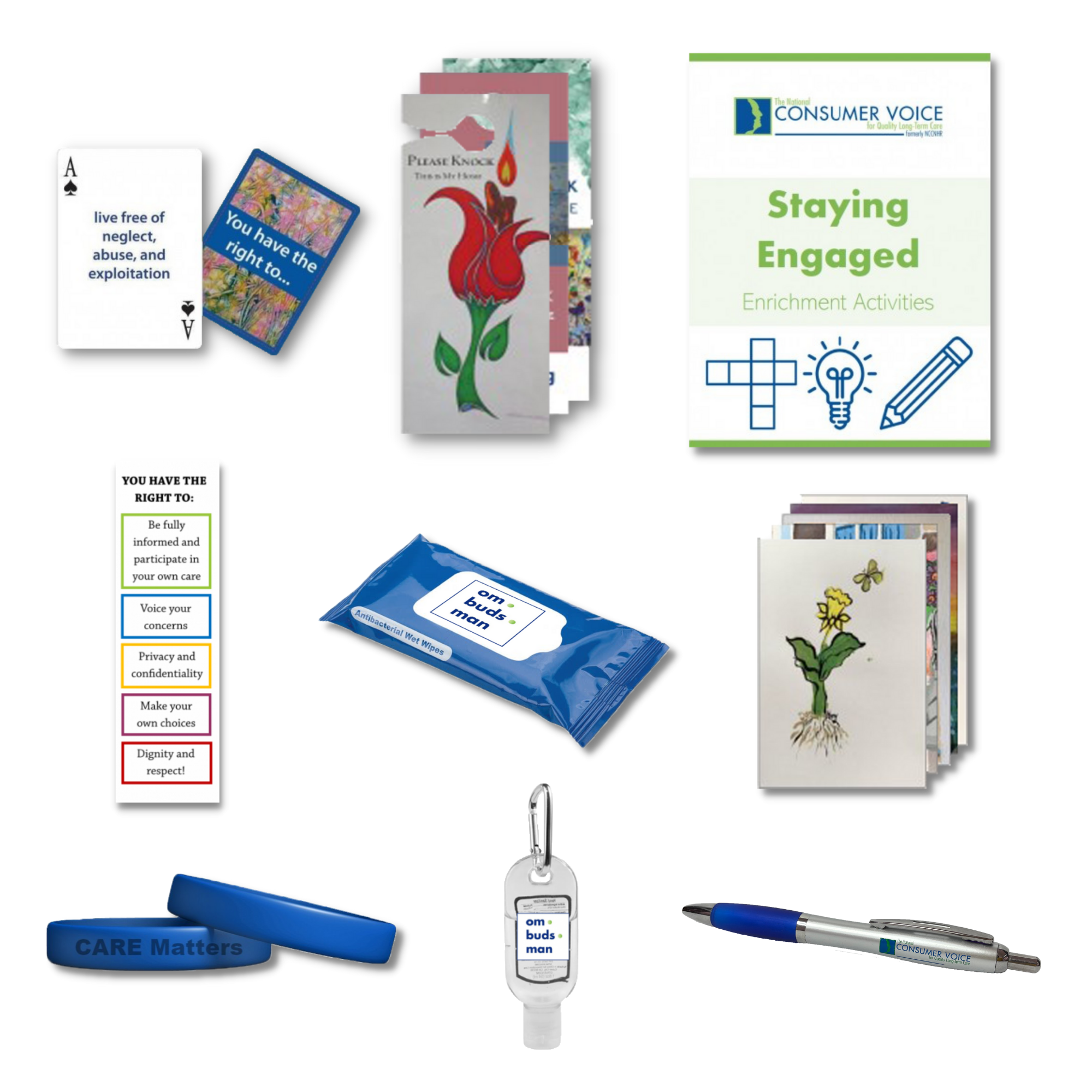 Gift box includes:

Staying Engaged: Enrichment Booklet

Residents' Rights Playing Cards

Residents' Rights Door Hanger

Portable Hand Sanitizer

Antibacterial Wipes

Bookmarks featuring Resident Artwork

Postcards featuring Resident Artwork

CARE Matters Bracelet

Consumer Voice Pen
Purchase in our online store.

Supply is limited. Gift boxes will ship beginning December 10.
New Booklet to Help Older Adults Connect with Technology

engAGED, in partnership with Older Adults Technology Services and the Eldercare Locator, has released a new publication—"Tapping into Technology to Stay Connected and Engaged." Available in English and Spanish, the booklet describes platform and device options, as well as resources that can help connect older adults with technology and social engagement activities that match their needs and preferences. The customizable booklet allows organizations to add their logos and contact information for use within their network.