December 2021 | Volume 8, Issue 2

In this issue:
Staff Vaccinations in Nursing Homes
On December 28, 2021 the Centers for Medicare and Medicaid Services (CMS) released guidance and survey procedures to ensure compliance with nursing home staff vaccination requirements.
The CMS staff vaccination rule, "Medicare and Medicaid Programs: Omnibus COVID-19 Health Care Staff Vaccination," requires providers' staff to receive their COVID-19 vaccination doses within specific timeframes unless exempted, as required by law, or delayed as recommended by the CDC. Staff vaccination rates below 100% constitute non-compliance. Noncompliance includes civil monetary penalties, denial of payments, and finally, termination of participation from the Medicare and Medicaid programs. However, facilities will be given opportunities to return to compliance. Enforcement action thresholds at 30 days, 60 days, and 90 days are outlined in the new guidance.
Attachment A includes additional guidance to supplement the revised memo that specifically applies to Long-Term Care and Skilled Nursing Facilities. Visit the CMS website for the revised memo and attachments.
NOTE - At this time the guidance does not apply to these 25 states: Alabama, Alaska, Arizona, Arkansas, Georgia, Idaho, Indiana, Iowa, Kansas, Kentucky, Louisiana, Mississippi, Missouri, Montana, Nebraska, New Hampshire, North Dakota, Ohio, Oklahoma, South Carolina, South Dakota, Texas, Utah, West Virginia, and Wyoming.

Visitation in Nursing Homes

On November 12, 2021, the Centers for Medicare and Medicaid Services (CMS) updated their guidance on visitation in nursing homes. Visitation is now allowed at all times for all residents, this includes indoor visitation.

Build Back Better Act Update
On Sunday, December 19, 2021, Senator Joe Manchin (WV) announced that he would not support the Build Back Better Act, after weeks of negotiations with the White House and Senate leadership. This announcement imperils several key provisions in the bill that would protect nursing home residents. These provisions would address staffing in nursing homes, require all facilities to have an RN present 24 hours per day, increase funding for enforcement, and increase scrutiny of certain data submitted by nursing home to the federal government.
Additionally, there were significant increases in funding for State Long-Term Care Ombudsman programs and Adult Protective Services. These provisions are now at risk of not being passed.
NEW! NORC Webinar Features in Zoom

NORC webinars now have two new features, closed captions and live transcriptions. If you attend a NORC webinar live, you are now able to turn on live closed captioning by clicking Live Transcript at the bottom your screen. Options to view or hide subtitles will appear and you can also change the size of your subtitles. This feature also allows you to download the full transcript by clicking View Full Transcript. This feature will make taking notes during webinars easier.

NEW! Technical Assistance (TA) Talks Materials on Volunteer Management
To increase direct access to technical assistance (TA) and peer support, NORC hosts quarterly live technical assistance dialogues. The December 15 TA Talk was on volunteer management. The next TA Talk will be March 30, 2022. Have an idea for a TA Talk topic? Email NORC at ombudcenter@theconsumervoice.org.

NEW! Webinar Materials on Protecting Residents from Inappropriate Evictions in Residential Care Communities (RCCs)
This webinar discussed federal and state legal tools and advocacy strategies to defend residents of residential care communities (RCCs) from inappropriate evictions. Eric Carlson of Justice in Aging provided an overview of common state laws that may be utilized for eviction protection and explained how the Home and Community-Based Services (HCBS) Rule requires protections against inappropriate eviction for residents living in residential settings funded by Medicaid HCBS programs (e.g., RCCs). Attendees also heard about state and local advocacy strategies to address evictions of residents in RCCs as Amanda Scott, Idaho State Long-Term Care Ombudsman, and Molly Davies, Vice President of Elder Abuse Prevention and Ombudsman Services, WISE & Healthy Aging, California Long-Term Care Ombudsman program, shared their work.

NEW! Residents' Rights Education Materials

NORC and Consumer Voice published new consumer education materials regarding nursing home residents' rights. All materials are available on the Consumer Voice website here and on the NORC website here. Additional residents' rights materials can be found here and FAQs related to residents' rights can be found here. Ombudsman programs can use these materials as a training toolkit for:
Community education

Training for Resident and Family councils

Training for facility staff; and

Initial training for Ombudsman program staff and volunteers.
NEW! October, November, December NORC Notes
NORC Notes is a monthly email reminder of available resources on the NORC website and tips for how your program can use them. The October issue featured Residents' Rights Month resources, the November issue shared Ombudsman program training materials, and the December issue highlighted resources regarding COVID-19 visitation and holiday visits. Sign-up to receive NORC Notes.
TA Hot Topic: Facility-Initiated Discharges
What are basic advocacy steps to consider when investigating a facility-initiated nursing facility discharge?

Complaints about discharges continue to be the most common type of nursing facility complaint received by Ombudsman programs. NORC developed a detailed toolbox, Enhancing Your Advocacy Toolbox: Protecting Residents from Nursing Facility-Initiated Discharges, to assist with the investigation and resolution of facility-initiated nursing facility discharges. Throughout the toolbox, there are charts that help identify "Resolution Strategies," "Action Steps," and the "Legal Basis" for actions taken.
The advocacy considerations are in the form of "what if" questions after the federal regulations are outlined (look for the icon). The "what if" questions were developed to help you develop your plan of action and consider approaches.
The first chart, the Basic Discharge Complaint Investigation Process Checklist, provides basic investigation steps and considerations.
National Ombudsman Reporting System (NORS) Corner
The Administration for Community Living (ACL) National Ombudsman Reporting System (NORS) tables were revised effective October 1, 2021.
NORC updated the four-part NORS training materials and complaint code documents to reflect the revised tables and guide programs in documenting and reporting their work. Ombudsman programs are encouraged to use these materials during initial certification training and as continuing education training to ensure NORS consistency.
Make sure you download and use the most recent version of the training materials (marked as "Updated" on the NORS Training page).
If you have issues downloading the updated resources, questions about the materials, or suggestions for NORS FAQs, contact NORC at ombudcenter@theconsumervoice.org.

Michigan State Ombudsman, Salli Pung, Joins the Michigan Nursing Home Workforce Stabilization Council
Maryland State Ombudsman, Stevanne Ellis, Interviewed on the Long-Term Care Ombudsman Program
Kansas State Ombudsman, Camille Russell, Appeared Before Legislative Task Force to Discuss Resident Quality of Life
Connecticut State Ombudsman, Mairead Painter, Co-Wrote an Op-Ed on Build Back Better
Tennessee State Ombudsman, Quiteka Moten, Interviewed by PBS for Residents' Rights Month
Volunteer Management: Takeaways from the TA Talk
On Wednesday, December 15, 2021, NORC held an open technical assistance dialogue with 301 Ombudsman representatives across the nation. These quarterly Technical Assistance (TA) Talks are open to all paid and volunteer representatives and are designed to increase direct access to technical assistance (TA) and peer support. In addition to the Zoom connection, the TA Talks are also live streamed on the NORC Facebook page. The December 15 TA Talk focused on volunteer management. Speakers included Alianne Sipes, Clearfield, Utah and Kellie Miller, Madison, Wisconsin. Watch the recording and view the materials.
During the TA Talk, the following issues were discussed:
1. Recruitment using VolunteerMatch
2. If you use your personal cell phone for calls, consider using Google Voice
3. How are programs entering data from reports submitted by volunteers?
4. If you work with volunteer representatives, consider joining the LTCOP Volunteer Management Network Listserv!
Quick Tips: Switching Medicare Coverage During an Inpatient Skilled Nursing Facility Stay
The tips in this article were written by Emily Whicheloe of the SHIP TA Center and Medicare Rights Center and published in their November newsletter the Medicare Messenger. Read the full article here.
Complications may arise if a beneficiary switches Medicare coverage while at a skilled nursing facility (SNF). For example, Medicare Advantage and Original Medicare may have different costs, rules, and benefit period structures. In addition, the three-day qualifying hospital stay may or may not be waived. This article highlights tips to keep in mind when these situations occur.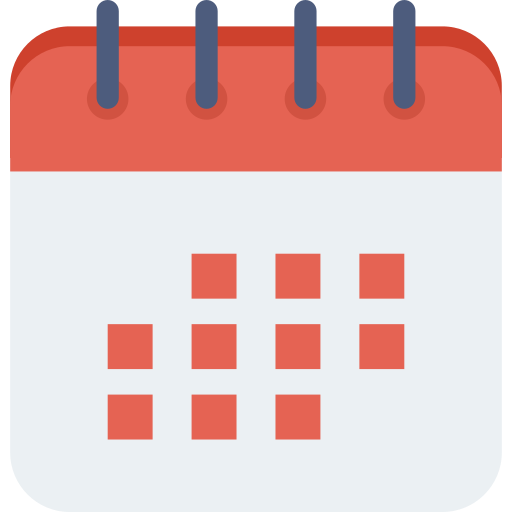 February 23, 2022: Save the Date - Emergency Preparation and Response – Lessons Learned from COVID-19 Webinar | 3:00 - 4:30 pm ET - Learn more »

March 30, 2022: Save the Date - TA Talk | 3:00 - 4:00 pm ET
Read past issues of the Ombudsman Outlook on the NORC website. If you did not receive this email directly and would like to sign-up to receive NORC emails please fill out the form on our website. If you would like to receive The Voice (the Consumer Voice weekly e-newsletter) automatically sign-up on the Consumer Voice website. If you have any questions, challenges, or article suggestions related to long-term care Ombudsman advocacy and program management, please let us know.