June 14, 2022
In this Issue:
Virtual Congressional Briefing Thursday - The Time is Now to Reform Nursing Homes

Join Consumer Voice and AARP this Thursday, June 16th at 2:00pm ET for a virtual Congressional briefing - The Time is Now to Reform Nursing Homes.

The COVID-19 pandemic highlighted many long-standing issues with our nation's nursing homes. In February, the Biden Administration introduced a comprehensive set of reforms designed to improve quality care by requiring staffing standards and increasing transparency and accountability of owners and finances. We invite you to join a discussion about the importance of these issues to nursing home residents and their families and the need to implement such provisions as a key step in protecting and ensuring quality of care for residents.

Speakers:

Charlene Harrington, PhD, RN, Professor Emerita, Department of Social & Behavioral Sciences, University of California San Francisco
Nina Kohn, JD, David M. Levy Professor of Law, Syracuse University College of Law; Distinguished Scholar in Elder Law, Solomon Center for Health Law & Policy, Yale Law School
Jasmine Travers, PhD, MHS, RN, AGPCNP-BC, Assistant Professor, New York University

Cindy Napolitan, Nursing Home Resident

Loretta Colantonio, Family Member of a Nursing Home Resident
Consumer Voice Submits Comments to CMS on Implementing a Minimum Staffing Standard in Nursing Homes

On April 15, 2022, the Center for Medicare & Medicaid Services (CMS) published a Notice of Proposed Rule Making (NPRM) that included requests for information regarding the implementation of a minimum staffing standard in nursing homes and input on measuring health disparities in resident outcomes.

Consumer Voice strongly supports CMS's proposal to implement a minimum staffing standard. For decades, advocates for nursing home residents have been calling for a minimum staffing standard, and we applaud the Biden Administration's historic proposal to create this important requirement. We urge CMS to implement a standard that focuses on resident acuity and ensures that each resident receives the care they need.

Read Consumer Voice's full comments submitted to CMS.

Thank you to all those who made your voice heard by responding to CMS's request for information!
Technical Assistance (TA) Talk: Investigating Complaints Involving Allegations of Abuse

Long-Term Care Ombudsman program representatives are invited to join the National Long-Term Care Ombudsman Resource Center (NORC) for its quarterly TA Talk about investigating complaints involving allegations of abuse, Wednesday, June 29th at 3:00pm ET. NORC provides daily in-depth technical assistance, consultation, information, and referral, for Ombudsman programs. To increase direct access to technical assistance (TA) and peer support, NORC is hosting quarterly live technical assistance dialogues. The TA Talks are also live streamed on the NORC Facebook page.

In recognition of World Elder Abuse Awareness Day (WEAAD), join NORC to talk about the role of the Long-Term Care Ombudsman program (LTCOP) in investigating allegations of abuse, neglect, and/or exploitation.

Register Now
University of Kansas Seeking Nursing Homes to Participate in Changing Talk Communication Training Program

The University of Kansas School of Nursing is seeking nursing homes nationwide to participate in a NIH-funded research study testing a new online version of the evidence-based Changing Talk (CHAT) communication training program. CHAT educates staff about reducing elderspeak (infantilizing communication) and results in reduced behavioral symptoms and need for psychotropic medication for residents with dementia. The new online version (Changing Talk: Online Training (CHATO)) consists of three one-hour interactive online modules that provide flexible and accessible access for staff.
There is no cost, direct-care staff can earn three contact hours, and all staff get a Certificate of Completion for their file.

Tomorrow is World Elder Abuse Awareness Day; Resources Available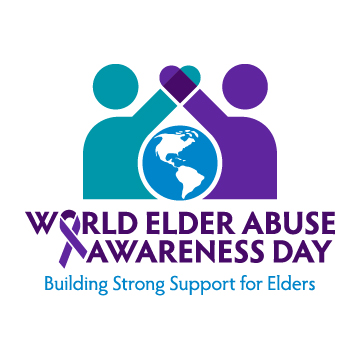 World Elder Abuse Awareness Day (WEAAD), observed each year on June 15th, serves as a call-to-action for our communities to raise awareness about abuse, neglect, and exploitation of elders, and reaffirm our commitment to the principle of justice for all.

Elder abuse is widespread. Every year an estimated 1 in 10 older Americans are victims of elder abuse, neglect, or exploitation. And that's only part of the picture. Experts believe that elder abuse is significantly under-reported, in part because so many of our communities lack the social supports that would make it easier for those who experience abuse to report it. Research suggests that as few as 1 in 14 cases of elder abuse come to the attention of authorities.

We can prevent elder abuse from happening. We can strengthen the social support structure, we can reduce social isolation, protect communities and families against elder abuse, and build a nation where no individual is subject to abuse.
Consumer Voice resources on preventing, identifying, and reporting abuse, neglect and exploitation: